Lindsay Room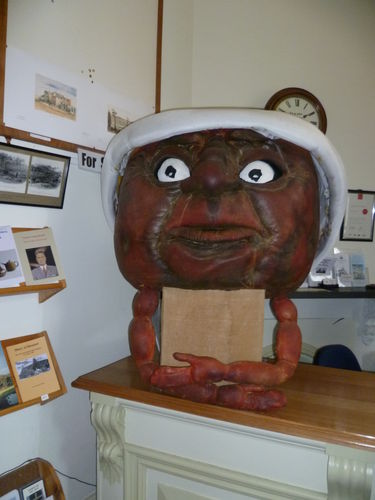 To greet you on arrival on the reception desk is a large version of Albert the Magic Pudding, once used to educate children when visiting the Art Gallery of Ballarat. The Lindsay artists Percy, Lionel, Norman, Ruby and Daryl were born in the town and part of the museum's collection is always on display. The museum is very fortunate to have a collection of Lionel's work donated by his son Peter and niece Felicity Shaw. We also have a number of Daryl's works as he opened the museum in 1970. The Ladies Retiring Room has been made available to display Lindsay works downstairs.
To view Norman Lindsay's work you need to visit the Art Gallery of Ballarat, who are custodians of a collection of his artworks.
Lindsay displays will be changed on a regular basis. .